Is a bobble head anything like a bottle neck?
In other news, I'm having another "bake the perfect cheesecake" marathon. I told my good friend that I would prepare a couple cheesecakes for a reception she is hosting this Saturday for her son and his new bride. The trick I added to my repertoire this round was to buy a drywall knife to cut them with!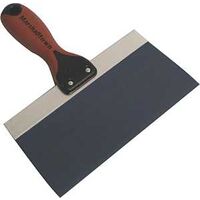 This evening I tried my hand at touch-up painting some rust spots on Rachel's car created from the
BB-gun attack
. Since the front of it looks so good now, we're trying to patch up the rust spots on the back. Speaking of Rachel, she had yet another interview today which she felt good about. Now a couple more days of waiting to find out if it amounts to anything.